New Neighbours Together was established in 2016 to support asylum seekers and refugees in Burnley.
Our aim is to bring people together to help each other and provide a space for sharing food, culture, language and friendship. There is so much we can learn from each other and we believe that Burnley is enriched by our mutual respect and understanding.
Thanks to the efforts of our founder Ruth Haygarth, we currently have over 25 volunteers who:
provide help with form filling and

registering for healthcare;
teach ESOL (English for Speakers of Other Languages) classes;
request and sort donated goods;
organise social activities;
and befriend our new neighbours.
We support our new neighbours as they make their way through the slow and often painful process of claiming asylum.
We try to provide a human response to counteract the 'hostile environment' ethos which was introduced in 2012 by the Government. This was intended to target 'illegal immigrants', but has had huge ramifications for people exercising their legal right to claim asylum coming from terrible situations and often enduring terrible hardships and at the mercy of criminal people traffickers.
In providing a little humanity we have made so many memories (often involving food!) along the way. 
In September 2018 we became a registered charity (Charity Number 1179812) and we have a Board of Trustees from our community, including settled refugees. 
We could not do what we do without the generosity of local people who donate many essential items for our families and individuals who arrive in Burnley, often with little more than the clothes they are wearing.
We are also hugely grateful to St John's Church who have provided us our safe space of sanctuary free of charge.
We hold drop-in sessions every Tuesday and Thursday at St. John's Church Hall on Ivy Street, with refreshments, a sharing table of donated goods and a safe social space for events and activities.
Ann Laemmer
Charity manager - people services
Rachel Retford
Digital & media manager
Helen Vercoe
Administration manager / Advice & advocacy support
Ruth Haygarth
Chair of the Board
Manal Alkesheh
Trustee & drop-in volunteer
Sonaina Khadim
Trustee & drop-in volunteer
Lynn Middleton
Trustee & drop-in support lead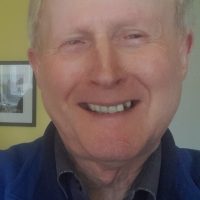 Su Ryan
Trustee & children's lead
Parisa
Aghaei
Frashani
Children's activities volunteer
Margaret Baker
Wellbeing volunteer
Margaret Cadman
Children's activities volunteer
Susan Conroy
Donated goods coordinator
Tony Gardiner
Men's activities coordinator
Mary Grange
Wellbeing volunteer (ESOL)
Venus Hudnott
Drop-in volunteer
Leila Khalilian
Drop-in volunteer
Maasoma Laylakurd
Drop-in volunteer
Noreen Lobo
Wellbeing volunteer (ESOL)
Roy Palmer
Donated goods volunteer
Arazu
Samad
Drop-in volunteer
Pamela Stowell
Advice & advocacy support
Fatema Zahra
Drop-in volunteer